In Amer, innovation comes
from your passion
Amer Group is an innovative reality where people, their skills, their passion count.
We are a global group, one of the most advanced in solutions for electric motors and motion: alternators, PMG and voltage regulators, electronic control systems, AC and DC motors, traction systems and linear motion systems, automated systems for doors, shutters and frames.


What will you find at Amer Group?
At Amer Group you will become part of:
a team - In Amer you share everything, because success for us comes from sharing and team;
an excellence - We don't promote the culture of doing, but that of "doing well", with commitment, quality, and the highest available competence;
a global company - an international group, offering opportunities for growth and experience abroad;
a place of well-being - We work to provide comfort at work and to support our employees in staying well and healthy;
a family - where it matters not only what you do, but more importantly who you are and your human qualities, to create a group united as a true family.
How do we work at Amer Group?
Care for the organization, quality of working environments, cutting-edge technology: these have always been our business card, the way we tell our vision of doing business.
Technology - Amer Group is the result of continuous investments in the most advanced technologies applied to mechatronics: robotics, 4.0, computerization.
Comfort - Investing in technology also means higher quality of work for our employees, with more safety, support in operations, and enhancement of skills.
Kaizen/lean - We combine technological investments with an obsessive attention to organizational dynamics and continuous improvement. Among the first to apply lean production and kaizen systems, we develop collaboration and promote the ideas and insights of everyone, starting with new employees.
Health - We offer all of our employees the opportunities and benefits offered by the Metasalute fund.


A true smart factory, technological and digitized, to make everyone's work easier and more effective.
With the Kaizen method we promote collaboration and good ideas, developing an innovative and efficient organizational culture.
Canteen service with in-house kitchen: top quality, just like at home!
The comfort and care of all working environments are our "business card".
Attention to sustainability, with projects to promote environmentally friendly environments and behaviors.
We accompany our employees with all the training activities necessary to give quality, safety and effectiveness to their work.


Figures
- 10 ongoing ITS internships
- ASL internship different schools
- Collaborations with universities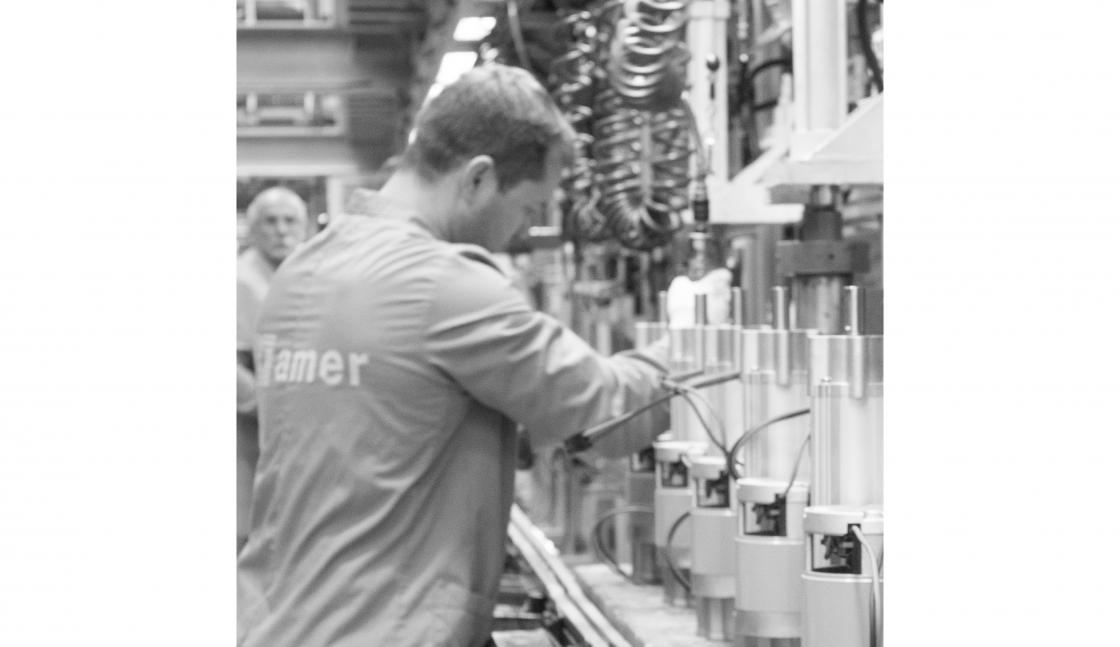 PARTNERSHIP
Amer Group is committed to working with the local area:
We are partners of ITS Academy Meccatronico Veneto and every year we host dozens of internship projects.
We collaborate with several local schools and we are partners of the orientation courses carried out in the area, to promote the relationship between companies and the world of work.
We support Associations, Organizations and Local Institutions in increasing opportunities for our young people, through sport and the dissemination of culture.
We work with several Italian and international Universities, to promote the contamination of knowledge and develop Research and Development projects.
Do you want to join Amer Group?
Send us your application


Should you need any further information, or for any enquiry